Hello And Welcome to the Lawiq's Current affairs of the month October 2021 October is a month of Nobel prize announcement this month also shows disturbing scenes of violence at Lakhimpur Kheri and disturbing and heavy flood in Uttarakhand Facebook also revealed its brand new identity as meta in the last week of October let's look at this and other current affairs of the month October 2021.
Awards & Recognitions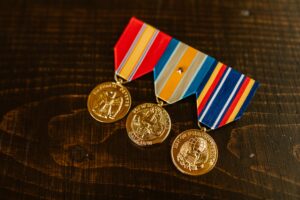 Nobel Prizes 2021
at the beginning of October, each year Sweden Based Nobel Foundation announces the Nobel prize for the year Foundation Announces, the Nobel Prize is awarded in six different categories each recognizing a groundbreaking Contribution by an individual or Organization in specific Field prizes are given for medicine, physics, chemistry, economics, literature and peace let's look at this year's winners.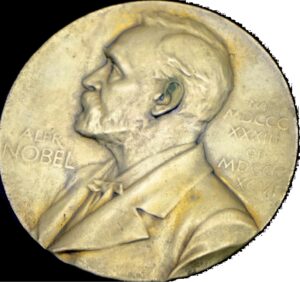 Nobel Prize In Physics 2021
the Nobel In Physics 2021 Was Awarded to Syukuro Manabe of Princeton University, Klaus Hasselmann OF the max Planck Institute Germany and Giorgio Parisi of University of Rome.
→ Three scientists have been awarded for the pioneering work on understanding climate change they wrote research papers and created computer models describing the impact of carbon Dioxide of water vapour on global warming their work is essential in understanding how the earth's climate is changing and how human behaviour is influencing Those Changes.
Nobel Prize in chemistry 2021
The Nobel Prize In Chemistry was awarded to Benjamin list of Max Planck Institute Germany and David W.C Macmillan of Princeton University for the development of a new Toll to build molecules the two scientists independently developed a new way of catalysis.
a catalyst is a substance that increases the rate of a chemical reaction without taking part in the reaction or without undergoing any changes during the chemical reaction their work is an essential part of many leading industries and is crucial for the Research.
Nobel Prize in medicine 2021
The Nobel Prize in medicine or Physiology has been awarded jointly to American scientists David Julius and Ardem Patapoutian.
Dr David Julius is a professor of physiology At The California biologist And Dr Ardem Patapoutian Is Molecular Biologist at Scripps research in California They have understood the molecular mechanism through which are Body perceives temperature and pressure.
their Discovery could take two ways for new types of pain Killers.
Nobel Prize in literature 2021
this year Nobel Prize for literature was awarded to 72-year-old Novelist Abdul Razzaq Gurnah from Tanzania he has written 10 novels and several short stories which all deal with the immigrant experience for Africans in Britain.
Peace Prize 2021
Nobel Peace Prize This year win Two 2 journalists for the efforts to safeguard freedom of expression with a Nobel committee described as a precondition for democracy and lasting peace Maria Ressa From the Philippines and Dmitry Muratov of Russia received the price for decorations fight for freedom of expression despite the threat of the tension and Death.
Nobel Prize in Economic 2021. # Current affairs of the month October 2021
the Nobel Prize in Economic Win by Three US economists David Card, Joshua D.Angrist and Guido W. Imbens David Card work at the University Of California Joshua D.Angrist is at MIT and Guido w. Imbens works at Stanford University they have developed research tools that help the economists Use real-life situations to test BigTheories Like how additional education affects Earnings 
Shaktikanta Das Reappointed As RBI Governer.
Central Government Re-appointed Shaktikanta Das as governor of Reserve Bank of India for another Three Year  His the 25th governor RBI.
A Retired IAS officer shaktikanta Das was first pointed at the RBI Governor on December 28, if Das complete His Siz-Year Tenure He Would Be The Longest-SERVING Governor of RBI.
National Current Affairs
Let'S Look At This Major Current Affairs In A Category Of National Current Affairs.
Supreme Court Allows Ex-gratia Payment For Covid-19 Deaths
The Supreme Court Directed The Government to Pay And EX-Gratia Payment of Rs 50000 To The Families Of Persons Is Who Died due to covid-19 Supreme Court Bench Led By Justice M.R.Shah Clarified That The Families Will Receive The Payment Even If The Death Certificate Do Not Explicitly Mention Covid As The Cause Of The Death.
K V Subramanian Steps Down As Chief Economic Advisor
Krishnamurthy Subramanian stepped down As the chief economic advisor of India after three years tenure.
a Professor at the Indian School of Business Hyderabad he was appointed as the chief economic advisor In December 2018 after his resignation Krishnamurthy Subramanian has decided to return to academic teaching The government has not announced the name of his successor yet.
International Current Affairs
China Passes New Border Law.
The National legislative of China Passed the new law on the protection of His Land Border This Law Deals with Chinese military Petroling Activities on its 22000 Kilometer Land border with 14 neighbouring countries including India, Bhutan and Russia New Law Will become operational from 1st January 2022.
The Law Says That China Can Close Its Borders In Case OF Ane War or Conflict in The Nearby Areas Significant Aspect of The New Law Is The Government Support For The Construction Of Border Towns And Infrastructure.
Anita Anand Appointed As The Defence Minister Of Canada.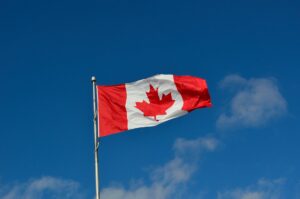 Indian origin Politisons Anita Anand was appointed as the new Defence Minister of Canada Anita Anand has replaced another Indian origin leader Harjit Sajjan as Defence Minister she has served as minister of public services and Procurement Throw Out The covid-19 pandemic.
Sports Current Affairs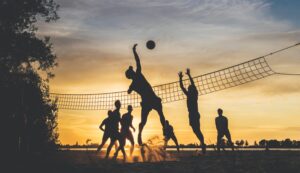 IPL 2021 # Current affairs of the month October 2021
Chennai Super King defeated Kolkata Knight Riders in the finals to win the Indian Premier League 2021.
This Was CSK'S 4th IPL title Under MS Dhoni.
Ruturaj Gaikwad Of Chennai Super Kings Won The orange cap for maximum runs and Harshal Patel of Royal Challengers Bangalore won the Purple Cap for a maximum wicket.
Sunil Chhetri Overtakes Pele With 79 Goals
Indian Football Captain Sunil Shetti Archive another major milestone in his career As He Overtakes Brazilian Legend Pele in the list of most International goals Chhetri Now  Has 79 Goals In 124 Matches and is just one place Below Lionel Messi in the list of highest goal scorers in international matches.
This list is Led By Ronaldo with 115 in 182 matches. 
Read This Also
Current affairs of the month September 2021