Legal Vocabulary is those words that are used in Court of law and legal proceedings day-to-day.
This Article Started with basic Legal vocabulary which helps to enhance your legal words. so, anybody easily deals with any proceedings.
These 5 Legal vocabularies Discussed in this article.
Attorney

Barrister

Brief

Case

Contract
let's start with this basic Legal Vocab.
Legal Vocabulary
1. Attorney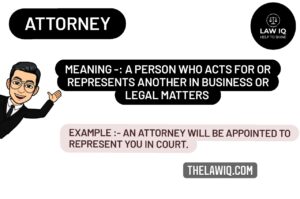 Simply Attorney means a person who represents or act for someone in legal matters and Business.

Anybody who represents somebody in Legal matters is called Attorney.
Example
let's understand this with one example 'A' attorney who represents 'B' for legal proceedings in the court.
2. Barrister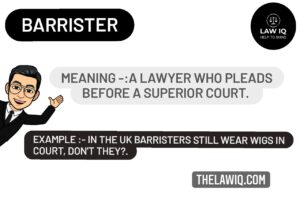 In a simple way, Barrister is an authorities person who pleads in Superior Court

Here the Authorities person means a lawyer.
Barrister means a lawyer who pleads Before a superior court.
Example:-
A lawyer is pleading in the high court is Barrister.
3. Brief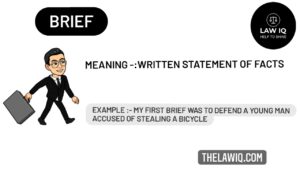 All details of the facts or information putting down in a short way it's called Brief.

Written statement of facts is Brief in a court of law.

Brief means "Written Statement of Facts".
'Example:-
My second brief was to defend an old man accused of rapping a girl.
4. Case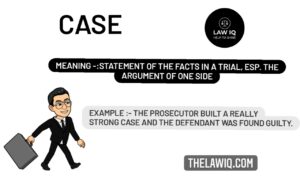 Here Case means Argument of one side.

The case is the statement of the facts in a Trial.
Example
The Opposition made a really strong case.
5. Contract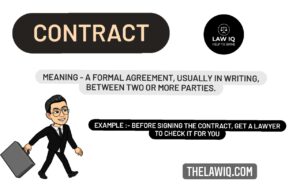 In laymen's language contract is one kind of Agreement with consent by both parties for performing their promises.

According to INDIAN CONTRACT ACT 1872, "An Agreement which is enforceable by law is a contract".

In a short way, A contract is a formal agreement between two or more parties, It may be written or orally.
Example,
Ashok gives contract to his lawyer for check the term and condition.
Conclusion -:
This article mainly discussed 5 Legal Vocabulary.
1. Attorney → A person Who Represent someone in Legal Proceedings.
2. Barrister → A lawyer who pleads in superior court.
3. Brief → Written Statement of Facts.
4 Case → Statement of facts in a trial..
5 Contract →  Formal agreement between two or more parties.
This Legal Vocabulary helps to improve your knowledge.