Current affairs for the month of September 2021 it was the month of Tokyo Paralympic where India recorded it with ever performance Prime Minister Narendra Modi went on his first international visit to the USA this month.
Award and recognition.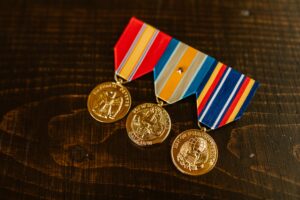 Sahitya Akademi Fellowship 2021.
Time Magazine released its annual list of the 100 most influential people of 2021.
→ The Time magazine list is considered as one of the most trustworthy lists and the appearing list on the list is considered an owner for the respective personality. the list also includes U.S President Joe Biden US vice president Kamala Harris Chinese President XI Jinping and former US President Donald Trump.
interestingly the name of the Taliban co-founder Mullah Abdul Gani Baradar also features in time magazine's list of most influential people of 2021.
Japanese tennis player Naomi Osaka Popstar Britney Spears, fashion designer Aurora James actor Kate Winslet and Scarlett Johansson Also made to the list among others.
India's national academy of letters or the Sahitya Academy announced the winners of the prestigious Sahitya Academy Fellowship for the year 2020.
along with Sahitya Academy Award, the fellowship consider that the highest honour for senior authors for the year 2021.
∴ The Other also receive the fellowship, Sir Shendu Mukhopadhyay, for Bengali, M Lilavathy For Malayalam Dr BhalChandra Nimadi for Marathi doctor Tejwant Singh gill for Punjabi, Swami rambhadracharya for Sanskrit and Indira Parthasarathy for Tamil.
Ramon Magsaysay Award 2021 # Current affairs for the month of September 2021
The government of the Philippines announced the winners of the Ramon Magsaysay Award 2021 established in 1958 Ramon Magsaysay Award are considered Asia's highest honour.
The 5 winners of the award this year include 4 individuals and organisations from Indonesia, Bangladeshi vaccine scientists and microfinance Pioneer from Pakistan are among the Recipients of this year's Ramon Magsaysay Award.
He run a microfinance program named Akuwat which provide low-interest loans for underprivileged people.
⇒ Akhuwat has a phenomenal loan repayment rate of 99.9%.
Roberto Balloon from the Philippines work with fishermen to create a sustainable marine environment.
Stephen Muncy work for a Refusier system and peacebuilding and Indonesian media organisation WatchDoc for his investigative journalism and documentaries.
Air Marshal VR Chaudhari Appointed As Next IAF Chief
Air Marshal V. R Chaudhari has been appointed as the next chief of Indian Air Force is currently the vice chief of Air Marshal v. R Chaudhari Replace air chief marshal R.k.s Bhadauria who retired on 30th September and a luminance of the National Defence Academy Pune recipient of the Param vishishit Seva Medal, vishishit Seva Medal and the Vayu Cena medal.
Sports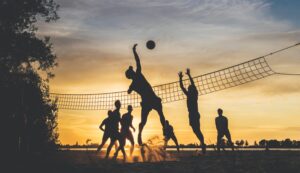 IAS Suhas LY Won Silver Medal in Tokyo Paralympics
Suhag yathiraj, who is currently serving as the district magistrate of Noida and silver medal in men's badminton event in Tokyo on to have an IAS officer of 2007 that place has become the first IAS officer to win a para.
→ from Karnataka have graduated as a computer science engineer in 2004. He was in a private company before joining IAS in 2007. 38 years old is a world rank number 2 in his category out of 5 to the world ranked. Number one.
National Current Affairs
13 High Courts To get new Chief Justices.
The LIST includes the names are
Rajesh Bindal Chief Justice of Allahabad High Court
justice Ranjit More for Meghalaya High Court justice
Justice Satish Chandra Sharma for Telangana
Prakash Srivastava for Calcutta
justice R,v Malimath for Madhya Pradesh high court.
Ritu raj Awasthi for Karnataka
justice Arvind Kumar for Gujarat High Court
Justice Prashant Kumar Mishra for Andhra Pradesh high court
Read This Also.