Current affairs of the month April 2021.
Awards & Recognitions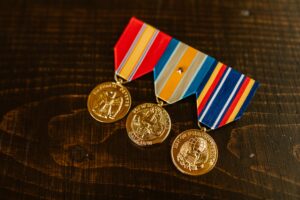 Oscars 2021 # Current affairs of the month April 2021
the Oscars took place on 25th April presented by the academy of motion picture arts and sciences awards honour.
the best films of the 2020 award ceremony delay two months due to the impact of covid-19.
film director Chloe Zhao make history by becoming the second woman to win the best director award.
Japan's "order of rising sun" awards 2020.
Bengaluru Shyamala Ganesh has been conferred with order of rising Sun award by the government of Japan.
→ is a Japanese language teacher and a director of a Japanese language school in Bengaluru she has been awarded for contribution to the study of Japanese language and cultural traditions like ikebana Japanese flower arrangements in India.
Justice NV Ramana appointed as 48th chief justice of India.
→ justice NV Ramana was at the 48 chief justice of India on 24th justice was administered The oath by President Ram Nath Govind justice Ramana hails from Krishna district in Andhra Pradesh and is a first-generation legal professional in his family.
and he is the second justice of India from the state of Andhra Pradesh after justice k Subba Rao who became chief justice of India in 1966.
Chief justice NV Ramana will serves as a the chief justice of India for a year and 4 months till August 2022.
Sushil Chandra Took charge as a 24th Chief Election Commissioner of India on 14th April he succeeded Sunil Arora who retired.
Covid-19 vaccine shortage. # Current affairs of the month April 2021
The second wave of Covid-19 has intensified across India with a detailed count of positive patients crossing 4 lakhs and the number of daily beds living around 4000.

→ in this situation, the government of India on 28 April open the registration of covid-19 vaccination drive for everyone above 18 years of age.

→ The vaccination drive for 18 + people was to start from first May.

• however several states announce delays in the vaccination drive for 18+ category.

→ Due to the Unavailability of the vaccine State like Madhya Pradesh, Maharashtra, Delhi Punjab,Bihar, Gujarat Chhattisgarh, Kerala, Jharkhand, Tamil Nadu and Rajasthan have indicated they have to delay the vaccination drive for the above 18 category due to shortage of vaccines.
• looking at this situation the central government has granted emergency use authorisation to Russia Sputnik vaccine and the country.
Pradhan mantri garib kalyan ann yojana extended for 2 month. 
Union government has extended the Pradhan mantri garib Kalyan ann Yojana for other 2 months in May and June dua to covid-19 pandemic.
under the scheme the government will provide free ration to about 80 crore beneficiaries.
the beneficiaries will be provided 5 kg food grains per person per month for May and June.
The government of India would spend more than twenty six thousand crores on this initiative.
International Current Affairs.
The US to withdraw troops from Afghanistan by September 2021.
⇒ US President Joe Biden has announced the US exit plan from Afghanistan. The US will begin its troop withdrawal on 1st May and complete the process before the 20th anniversary of 9/11 in September 2021.

• these conditions include Taleban stopping sets attack civilians and not giving shelter to terrorist groups like Al-Qaeda.

there are approximately 3,500 US soldiers in Afghanistan at present.
Russian passed constitutional reforms favouring Vladimir Putin.
• Russian President Vladimir Putin signed a new row that allows him to hold office for two additional terms.
the 68 year old Vladimir Putin has already been in power for more than two decades the longest in the possibility of staying in power till 2036.
Putin's opponent have criticized the latest law as a pretext to stay permanently in power.
UK approves Nirav Modi's extradition to India.
→ United kingdom's home secretary Priti Patel has clear the extradition of fugitive economic offender Nirav Modi to India.
The court worded has now been given clearance by the British government.
Nirav Modi's Legal team has not confirmed if he intends to appeal against his order in British supreme court.
Died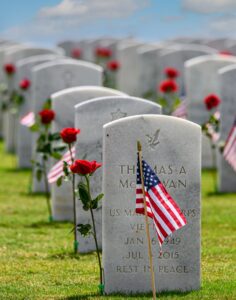 Soli Sorabji passed away.
Former attorney general Soli Sorabji died at the age of 91 years he was suffering from covid-19.
• Sorabjee occupied the highest office of the attorney general of India twice.
→ Soli Sorabji was appointed by the United Nations as a special representative on human rights for Nigeria in 1997.
he was also the chairman of the committee on the protection and promotion of human rights in 1998.
Prince Philip passed away # Current affairs of the month April 2021
∴ The duke retired from official royal duties in 2017 have two years of service in the armed forces is that came at a time when the British royal family is in turmoil over an Oprah Winfrey interview last month with principal its grandson Prince Harry and his wife Meghan Markle.
Read This Also.
Current affairs of the month August 2021